Tina
Founder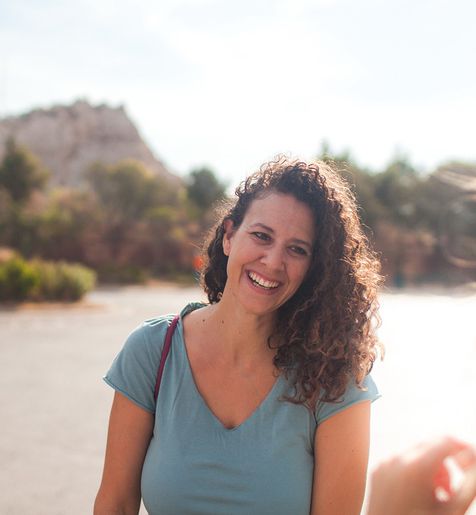 In 2005 I was at the highest point of my career: I was one of the youngest marketing directors in the country, had a great salary, a hefty bonus, a corporate car and a very safe and steady life. In 2010, the Greek crisis hit and the country went into freefall. I was left without a job, a car or even medical insurance, and there was little perspective of finding a new job any time soon.
Well, what's new there? It's the story of thousands of people around the world. What was new to me was the fear. No one had ever prepared me for that. I had done everything my parents and teachers had told me to do. I had been first in my class, studied at a good University, got a Master's degree, learnt four foreign languages (and let's not forget piano and ballet).
Two years later, still without a job, I was running out of money and hope, and the fear was still there. And then one day I became very tired of being afraid. So I decided to create a job for myself that I would like. I didn't analyze what the market wanted, or business strengths and weaknesses, like I had always done before. Instead, I thought – what do you love doing?
I love travelling and exploring and understanding how people live in other places. I love peeking into their windows, no matter how improper that may be. And this is what I decided to do in my own city. I created my first Food Tour and went out there and did it, and people loved it. And this is how Alternative Athens was born. Out of fear and love.
I am now back to a comfortable life. Not secure, but a life less ordinary for me and, hopefully, for those co-travelers around me. Of course the journey doesn't end here. I always remind myself that what goes up must come down -at any time – and this makes me think about all the simple things that really matter in life.
The fear may still be there. But now I know that whatever it takes and wherever life takes me, I can make it. And this is a comforting thought to go to bed with in a country like Greece today ☺.