Andreas
tour Leader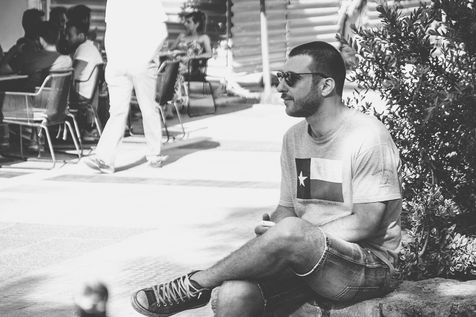 I grew up in this neighborhood of Athens. It's called Nea Smyrni. The first settlers here were refugees from Asia Minor. People in our neighbourhood are proud of where they come from; they respect history because many of their grandparents or great-grandparents were lost or had to emigrate following the end of the conflict between Greece and Turkey. One of the symbols of the town is it's Sporting Club, called Panionios. I also am a huge fan of them!
At about 20 i was studying in the UK. Finishing my degree in business administration, I really didn't know what I wanted to follow. My objective goal was to stay in London and start a career there! While job hunting after I had graduated a serious family incident occurred. My beloved grandmother was diagnosed with cancer. It was a shock. I had to return to Greece to be with her for the last period of her life. That period went on for a few months, in which I was also sending cv's to many job offers in the UK. The day came that our (very much) loved grandmother, left this world. It was also my time to return to London and continue what I was doing there before I left.
It was about then, that a good friend proposed.. "Since you are here, before you go, why don't you drop your CV at Panionios. They are building a new management team and looking for staff." I did not really put much hope in it, but sent it. A couple of days before leaving, my phone rang! Panionios was going to offer me a job, a dream job for me! My first job would be somewhere I would have never dreamt of even being if it were not for my grandmother's illness and loss. It was such a contradiction. A huge loss brought an amazing gift.