The Olympic Games Workout
Watch video
Fulfill your Olympic dream without all the really hard stuff!
Get the background on what the Olympics were really about, in venues connected to real Olympic events. Find out more about how ancient Olympic athletes trained and learn some techniques used by modern athletes before you compete in a race in the world's first modern Olympic Stadium.
Looking for a Private Tour?
We offer all our tours as private and are happy to customize them for you!
Book as Private »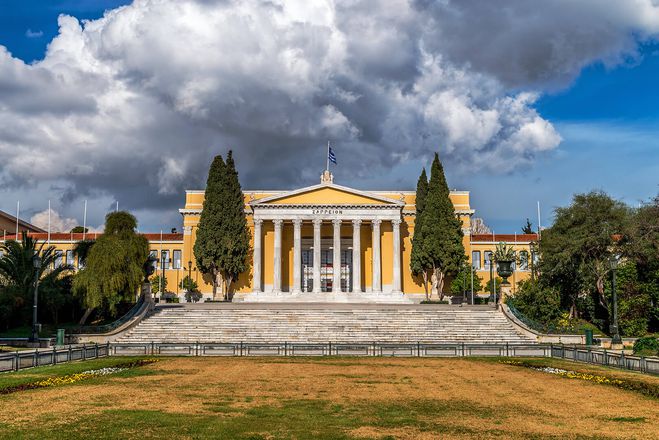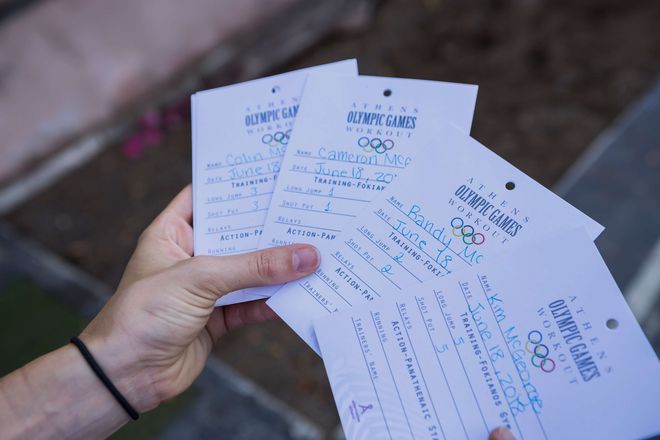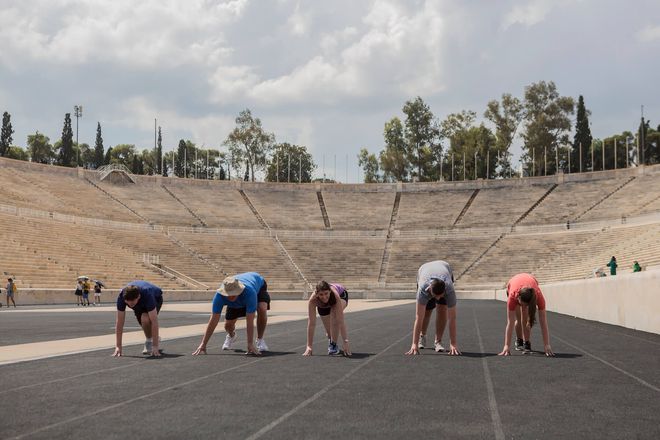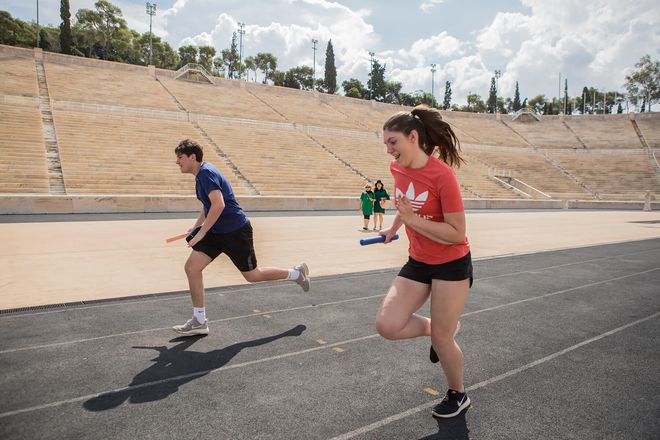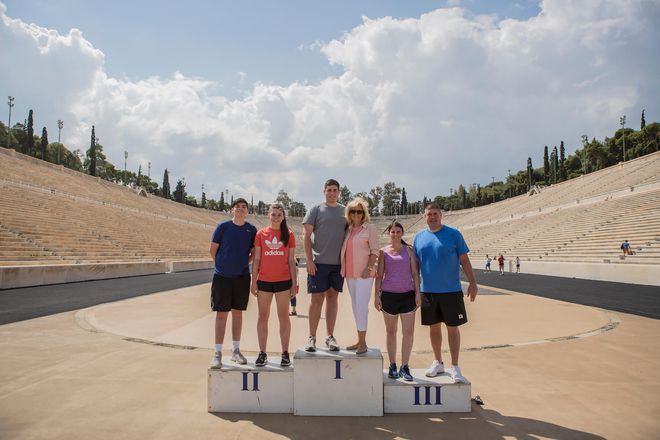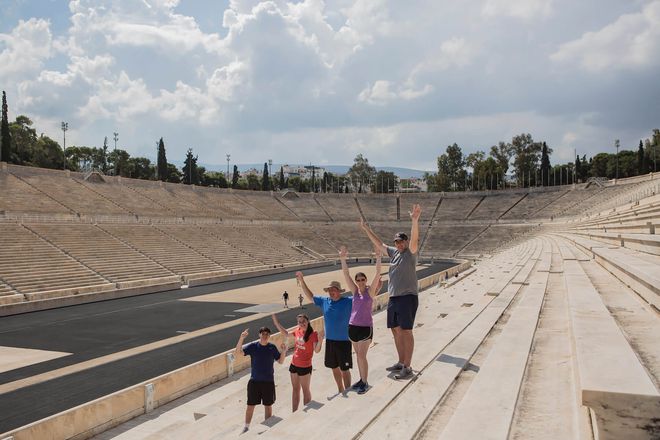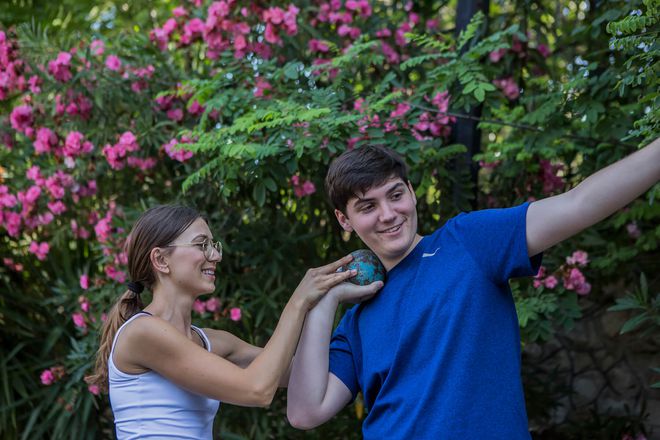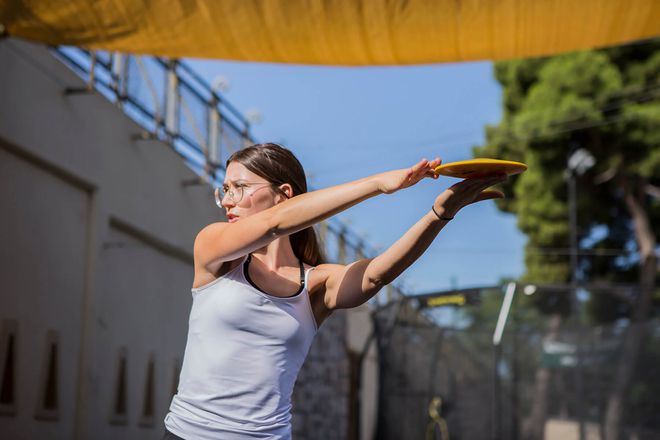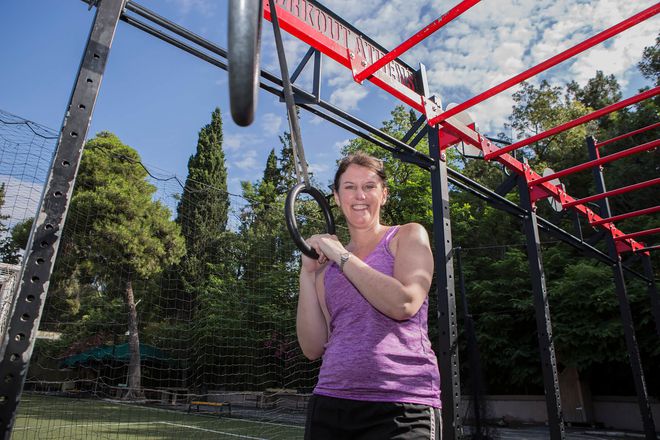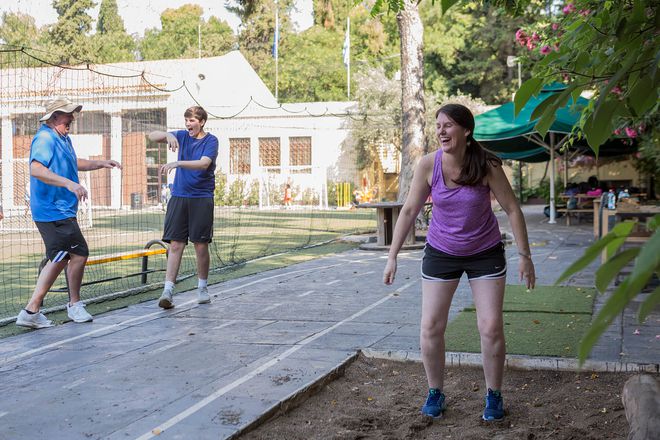 You'll love:
Learning more about the world's greatest sports event and then taking your own turn in the first modern Olympic Stadium