The Olympic Games Workout
Watch video
Fulfill your Olympic dream without all the really hard stuff!
When
8.30 am, daily (except 7-20 aug)
Get the background on what the Olympics were really about, in venues connected to real Olympic events. Find out more about how ancient Olympic athletes trained and learn some techniques used by modern athletes before you compete in a race in the world's first modern Olympic Stadium.
Looking for a Private Tour?
We offer all our tours as private and are happy to customize them for you!
Book as Private »
Testimonials:
"We had a great 2 hours with our tour guide, Tonia. She was very informative about the Olympic History in Greece and put us through our paces in the javelin throw, discus, long jump and shot put. We then made our way to the Olympic Stadium where we learned more about it's history and was able to run a lap. Highly recommend this tour for an out of the ordinary experience."
"One of the best highlights of my trip! My guide was amazing, she showed me all of the Ancient Olympic workouts, and had me try each one. We then went to the Olympic Stadium, where I ran around the field. At the end she gave me a card with all of my times for each event. This was a great tour, and I highly recommend for any Olympic Fan, or individuals looking for a unique tour experience in Athens."
"We had a great time on this tour. We loved learning about the history of the Olympic Games, learning different techniques for sporting disciplines, and visiting the Panathenaic Stadium. We also loved getting some gentle exercise, and the kids loved running a relay race! Our guide was excellent, fun, professional and knowledgeable. I highly recommend this tour for families with children. Something unique!"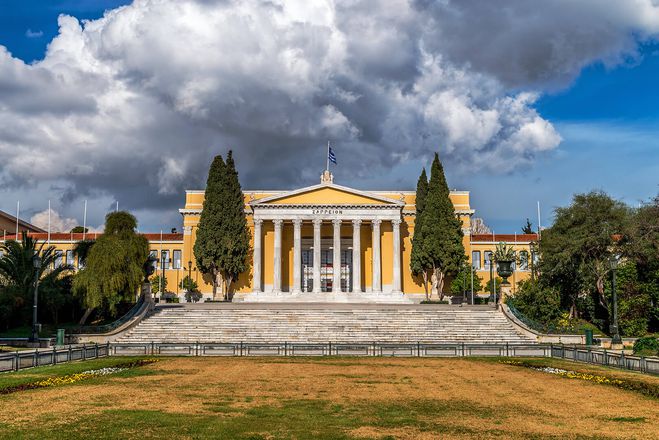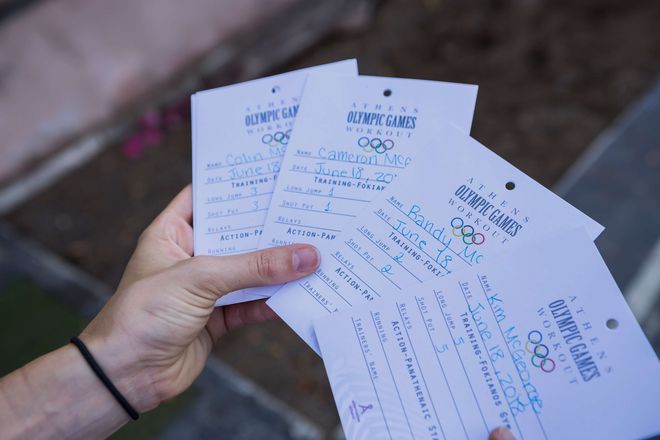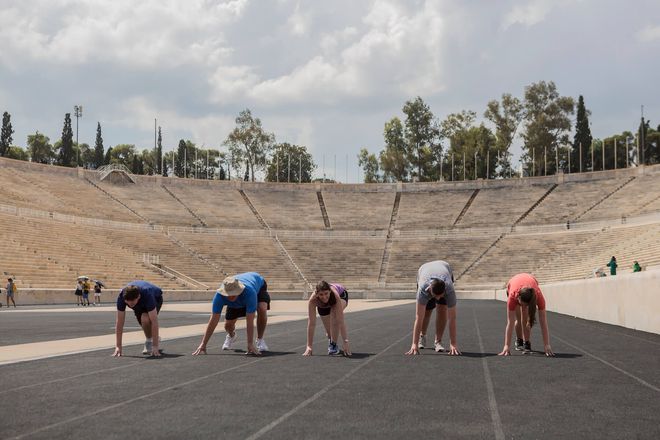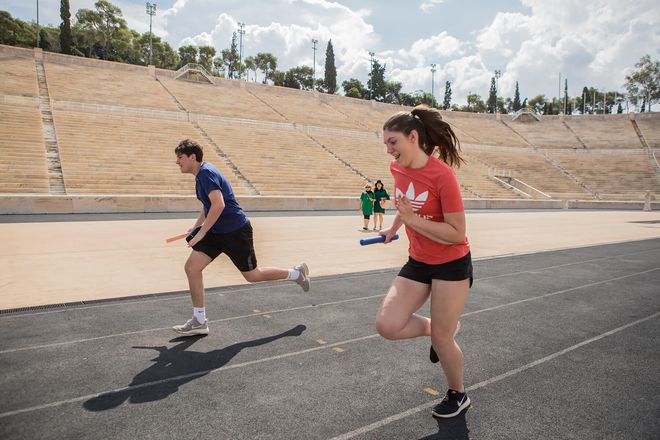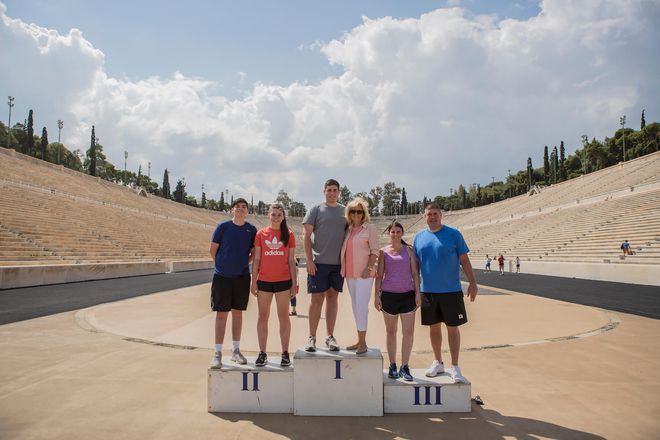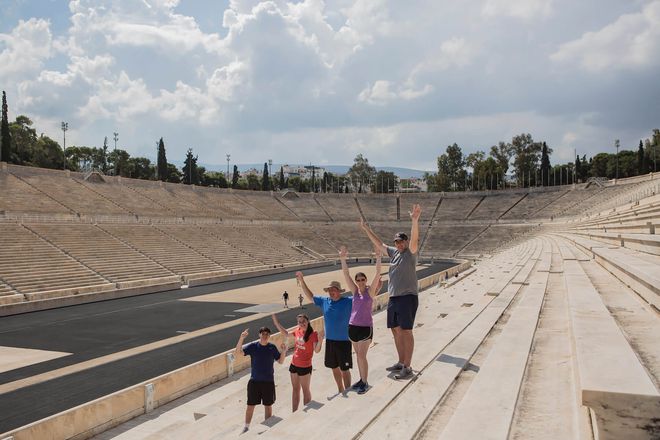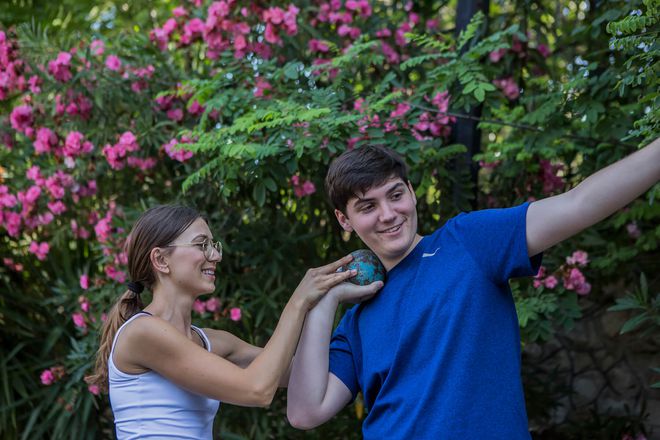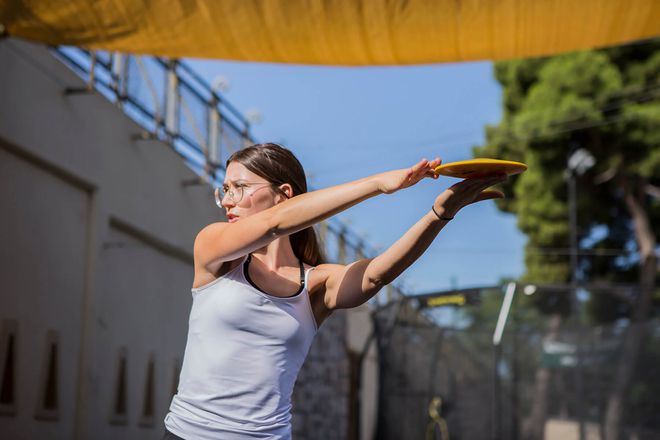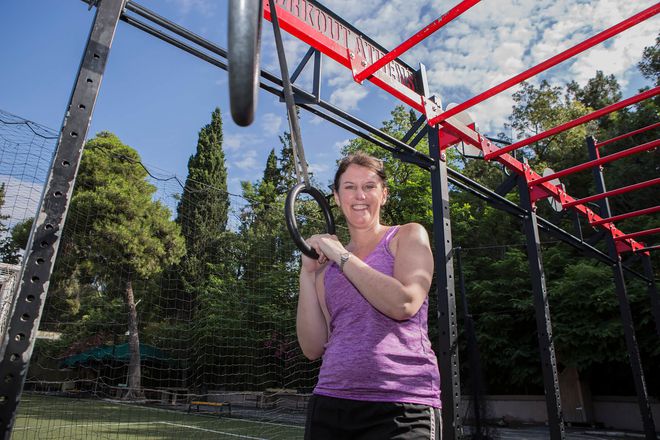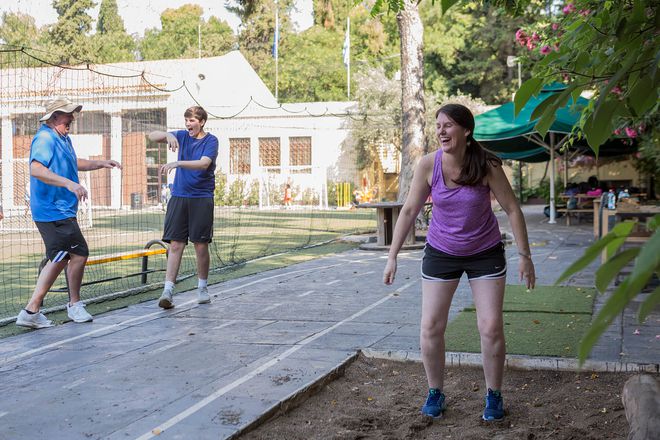 You'll love:
Learning more about the world's greatest sports event and then taking your own turn in the first modern Olympic Stadium