Laura
Guide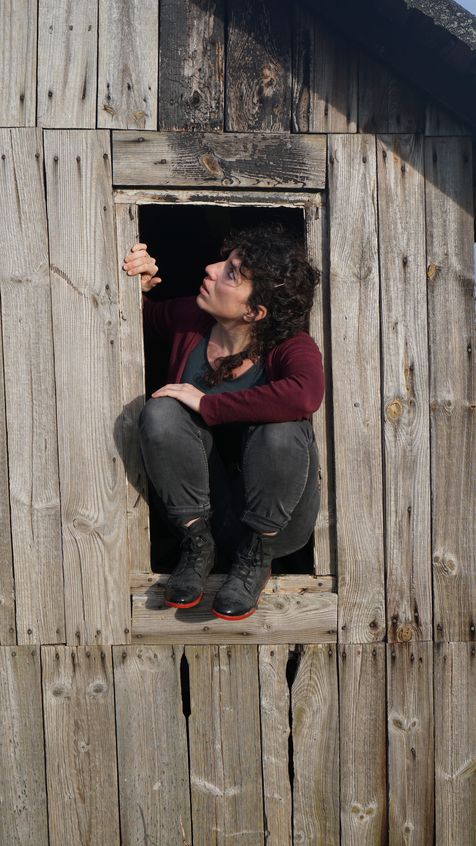 Everything is in movement.
Everything moves: the roots of the trees, the birds, the wind, the sea , humans, cars, cities, mountains, clouds, architecture, animals, our planet, our galaxy - the whole universe.Everything moves, so do I and I made it my profession being a Physical Theatre performer. Movement is traveling and traveling is telling stories. I can sit in the metro and observe people for hours, trying to make up their story, interpreting their posture, their way of walking and talking, or the way they stare at one point letting their thoughts flow through their mind. Life is a stage, we just need to look around and observe. I do have to remind myself of that plenty of times, too: how to stay playful and not get swallowed by the fatigue of a rushing city. I am trying to see the cities I lived in through the eyes of a traveler.
My eyes are open and I am playful as I want to see and live everything in that moment. So why do I lose this ability in my daily routine? I notice that big cities make us invisible; everyone is in its bubble fighting one's way through the jungle of the noisy and crowded streets. I think even the little things can make a difference. Looking into the eyes of the person I talk to, or actually asking a person instead my smartphone for the right address. It is easier in some cities than in others, but even in the difficult ones it is a challenge and I am sure the playfulness of the people around us will wake up slowly. I started performing on the streets in Rome and realized very early what the audience wants to see on the streets of a city. It is not the best juggling trick or acrobatic skill. What they really wanted to see was me smiling and looking them into their eyes - sharing playfulness.