Phaedra
Marketing & PR Specialist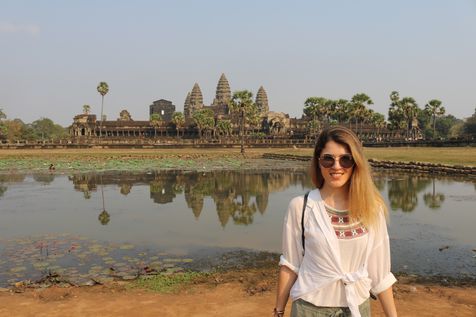 As any child, I was full of curiosity about life. My father recalls a story during our first family visit to the Acropolis when I was around 7. We were standing next to the Parthenon and he was explaining the history of the site and the work of archaeologists. I was touching the ground while he was speaking when I suddenly asked: "Dad, if archaeologists dig to find ancient treasures, let's dig more. Imagine what else is hidden here". My dad laughed and said that I can collect a stone (don't worry, it was just a gravel!) and keep it and perhaps one day I would find a very important "treasure".
Taking his words literally, I became a collector of all things, great and small. I was collecting things nearly from wherever I went. Be it a napkin with my best friends names on our first trip together when we turned out 18; an autograph of my favored British actor that I accidentally met in Oxford while on a day trip during my Master; a desert rose on my way to the Sahara; a polaroid picture of me and my partner in life with a stamp of ice cream on it, taken by a passenger at the Fontana Di Trevi; my mother's favorite stamp with a purple orchid. My whole house is a collection of memories where each minor thing has its own significant story. My passion for discovering what lies beneath the obvious and collecting memories in the shape of many things kept me motivated to try and achieve what's best for my curious soul. And this actually applies to my everyday work at Alternative Athens: from finding the missing detail in a project to the collection of the most insightful customers' reviews on our TripAdvisor platform!
Sometimes, when I look back to my little stone from the Acropolis I see what the "treasure" my dad was referring to: collecting experiences, no matter how minor or major they seem, they all can teach you something and can be proved helpful to your life path, but most importantly they get you one step closer to "Know thyself".