George
Accounting Associate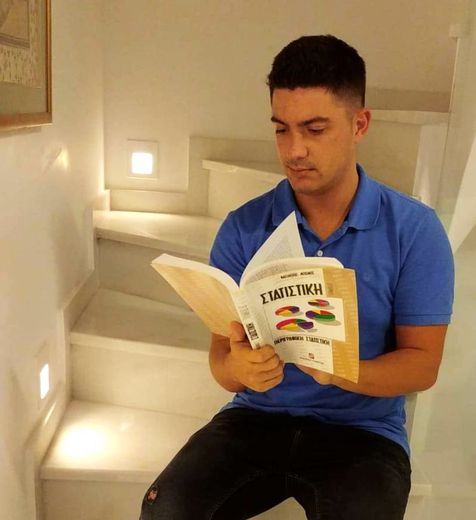 As Euclid said, the laws of nature are but the mathematical thoughts of God. So, maybe the reason I developed an inclination to mathematics is because I was so connected to the earth since my childhood.
I grew up in the Greek island of Chios, an island renowned for the mastic trees in its southern part and the plethora of products that derive from it. My grandfather is one of the oldest growers in the island and I remember myself assisting him in the cultivation of mastiha. As a child, I was paying close attention on how tenderly he was cutting the tree in order to make it 'cry' and collect its tears. From the 'tears of the mastic trees' comes the famous mastiha, which is the oldest chewing gum in the world. Then, he made me count his 'cuts' to each of his mastic trees and that's actually my first memory of learning how to count. Since then, mathematics became a game of logic between me and my grandfather, who is still the greatest mathematician I've ever met. "There is always logic behind nature" I remember him saying to me "and the only way to become a good mathematician is to observe nature with your eyes wide open".
Leaving my beloved island and coming to Athens was a huge change for me. It was so hard for me to live in a city that never sleeps, full of noise and movement. The only thing I could bring with me was my love for numbers. So, I let this passion 'grew' inside me, the same way as my grandfather grows his mastic trees. I studied Finance as I knew that this would be the ideal career path for me based on my inherent inclination to mathematics. I miss my island a lot, but at least I am happy that every summer I am going back to Chios to help my grandfather in the mastiha cultivation and...in keeping his accounting books in good shape!