Christina
Guide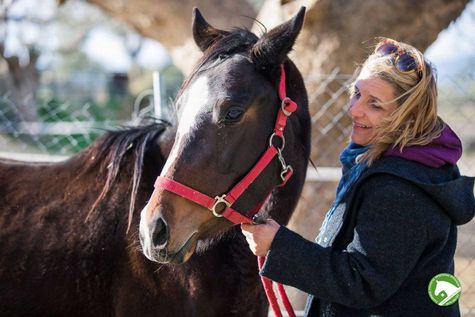 I come from a multicultural background. My parents although both of them are Greek, were not actually born in Greece, but I was. I could say born and bred in Athens but that would not be exactly true. My parents were in the travelling life, not business, life. Although my dad did live and breathe for the airline company he was working for. So we travelled everywhere we could.
When I was 15 we were at a wonderful resort hotel in Limassol. I remember it just like it was yesterday. I went down to meet my family for breakfast full of excitement and purpose. I knew what I wanted to do with the rest of my life! I wanted to work in hotels; I loved the combination of the buzz and the calmness, the sensation of fulfilment at being able to make so many people happy. And of course I imagined that this type of work would take me around the world to all the places I wanted to see.
So we returned to Greece after 6 years in London, where my father had been stationed, forced to complete my English education because my Greek by now had become hopeless and then thankfully finding a college that we could afford for my hospitality education to begin. Not before long I should have my own chain of hotels…..
Reality was a little different. I loved the learning, the experiences everything, and in hindsight I had a most wonderful time. Two things went wrong, both contradictory to my personality. First in my third year of practical training in Switzerland I had a breakdown. I could not stand the loneliness and differences between my mentality and that of the people around me. I was going to give up just days before completing my diploma. My mother did the best thing a mother could do, she told me to come home. So I stayed with renewed energy and determination. One of the best lessons in my life. Because when I finally did get to Greece, a country which although I loved, I did not feel like I truly belonged. I was Greek but I had nothing in common with the people in my country, they confused me. I didn't fit in here either. I thought of leaving many times. But I was already working in the hotel industry in Athens and the way of life was sucking me in.
I changed many jobs before I was able to admit to myself that I was preferring quality of life over career. I was "living a poor life while riding a horse", as a good friend always teases me. Having contact with so many different people from so many different cultural backgrounds was like travelling a little bit every single time. The hospitality business gave me that and Greece provided the structure.
Years later I am spellbound by the beauty, the strength, the resilience, the magic of this little country of mine which has provided me a wealth of experiences and a host of opportunities for my life, and which never ceases to surprise me.