Angelos
Head of Reservations & Operations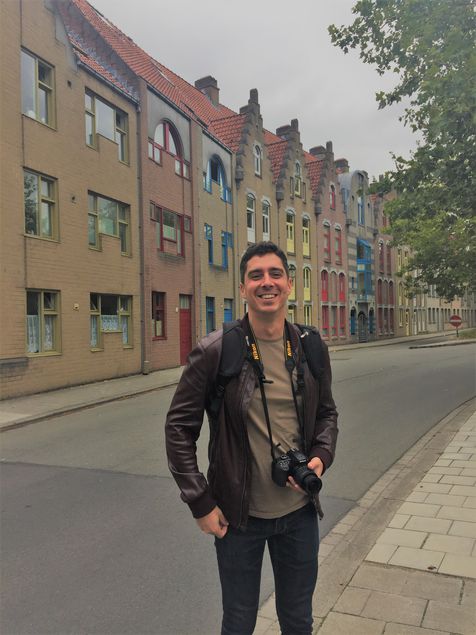 Camus once mentioned that a single truth, if it is obvious, is enough to guide an existence. Although it may sound unreasonable or perhaps simplistic at first glance, for me it proved to be right.
I grew up by the sea in south Athens and, luckily, I was raised with lots of freedom and an experiential approach to life that allowed me to unfold in many ways. First it was sports, all sorts of it, ending up chasing waves in the Atlantic Ocean. Next, it was all about music, forming a band and jamming in unknown places. Later on, I discovered my affinity for arts, and the story goes on… And although a routine full of activities and a steady job at the age of 24 is seemingly great, still I felt quite confined.
Either because I love exploring the world, or simply to start fresh on the verge of a Greek economic crisis, I decided to relocate to Amsterdam. A bona fide place that really gives you the opportunity to create anything from scratch. Fast forward on, I completed my business & operations studies, while at the same time I cultivated my interest in cultural studies and philosophy.
Although my life in Amsterdam was what one can call a success story, still it didn't feel right. After a sabbatical break, travelling around the world, I realized my need for a different context - someplace sunnier, warmer, more spontaneous, less individualistic, and most importantly a place that I care for. It all summed up in one place and this truth was way too obvious to ignore.
Moving back to Athens after 9 years abroad, has been the most exciting and eye-opening experience. In the city where I grew up, I found my sense of belonging and fell in love with Athens all over again, while Alternative Athens provided the springboard to highlight my homeland's culture and mesmerizing beauty.